Welcome athletes and parents to SheldonTFXC.org!
This website will keep you up-to-date with current information and announcements  for Sheldon High School Track & Field and Cross Country.
The next time you are driving to Grants Pass for a meet and don't know the address or the schedule, all you  need to do is pull up SheldonTFXC.org on your smart phone!
In addition you will find interesting images, video and writing (blog posts) about the Sheldon T&F and XC teams.  We hope that SheldonTFXC can become a place to share content from athletes and parents.   An example is this great video from Sheldon 2012 XC runner Sami Nero.
Sign up for the SheldonTFXC.org announcement and newsletter email list
Sign up to receive news and information about the Sheldon Track & Field  and Cross Country teams.  The SheldonTFXC.org newsletter will allow us to communicate more effectively with you through email.  All the information you get in email will also be available on this website.  updated: Look to the sidebar on the right (on desktops, notebooks and tablets) or at the bottom of the page (on smart phones).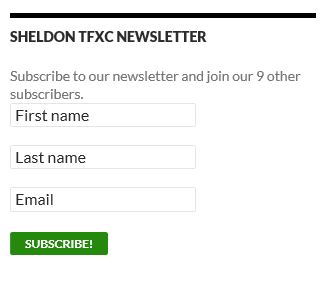 How to find information on SheldonTFXC.org
Team Announcements:  At the top of the home page there will usually be a tile you can click on that looks something like below. Look for Brayce and a megaphone!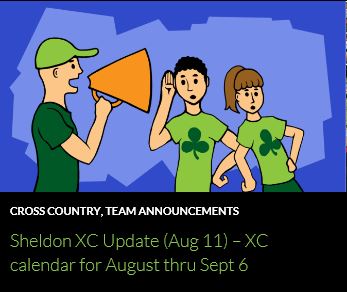 Events:  Events will contain upcoming meets, dinners, parent meetings, etc.  Pretty much everything except the team practice schedule (you will find team practice schedule in announcements). There are two ways you can see upcoming events:
1) Events menu option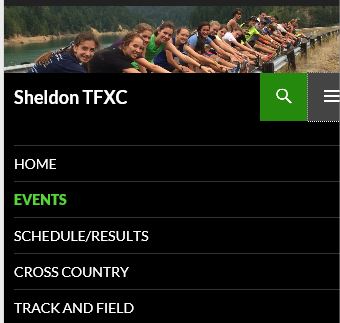 2) Events in the sidebar (to the left on desktops and notebooks, at the bottom of the page for smart phones and tablets)

Meet schedule and results:  If you want to see the complete meet schedule with links to results on athletic.net then this is the place to go.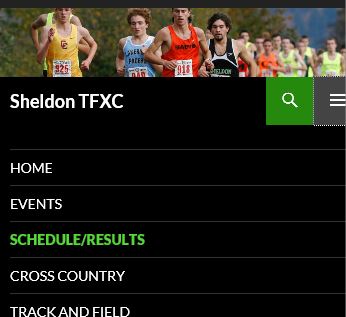 How to share your pictures, videos and writing with us
If you have questions about sharing content  (or other site features) please contact any of the coaches from the Contact Us page.
For pictures we will leverage Instagram as well as support uploading pictures directly to the website.  Here is a post about how we use Instagram on SheldonTFXC.  If you have an instagram account please use hashtags #sheldontf and #sheldonxc and we will find a way to present these pictures on SheldonTFXC.
Your written content could be anything.  We are open to anything you want to share!
Donations to Sheldon T&F and XC
One advantage to having a website is we will have a secure PayPal Donate button so that you can conveniently make a credit card or PayPal donation to the T&F and XC programs when we are in fundraising mode.  100% of the donations through this website will go directly to the athletic teams.  Here is our Donation page.
Thank you for reading about SheldonTFXC.org!
If you have questions about this website or are interested in contributing content then please Contact Us!